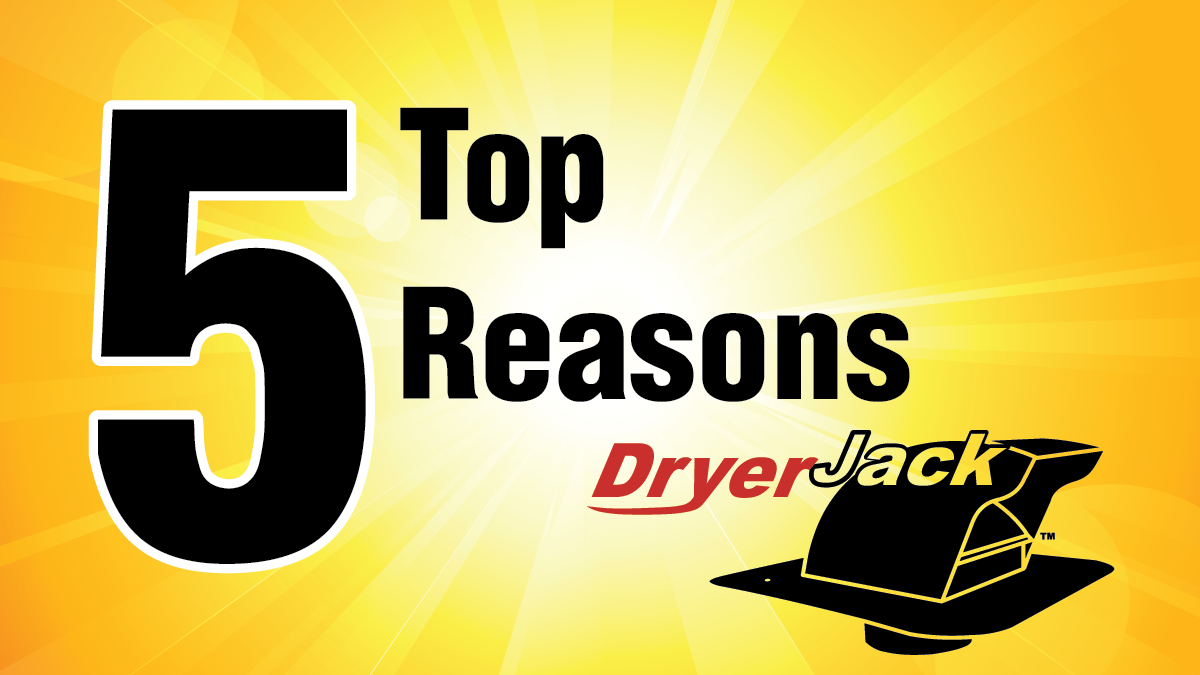 Here are the top 5 reasons to install the DryerJack.
Number 5
DryerJack allows your dryer to blast lint out at top speed with maximum airflow efficiency.
Number 4
DryerJack's angled and curved damper helps keep animals from nesting in your dryer's exhaust termination.
Number 3
Made of steel and powder-coated, DryerJack will withstand harsh weather conditions.
Number 2
DryerJack is code-compliant and allows easy cleaning access.
Number 1
DryerJack is proudly made in the USA.
When you must vent through the roof, DryerJack is the best choice. Visit DryerJack.com today to learn more. DryerJack.com