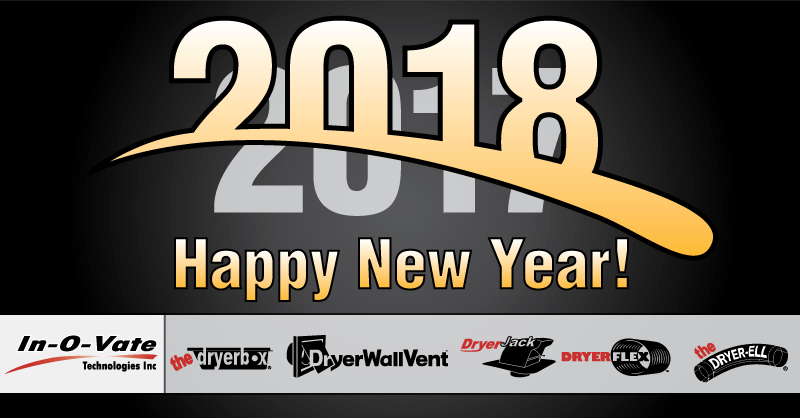 With the 2017 holidays coming to a close, it's time to make your 2018 New Year's resolution. This year, why not make it about your home? It's a much easier resolution to decide to spruce up your house than the usual weight loss or bad habit commitments. If you really wanted to give up cheesecake, why wait until the new year?
Having a duct cleaner come in and clear out your dryer's exhaust system is an easy choice. This is usually a short process and can help you prevent a fire! While they are at your home, you could have one of our beautiful DryerWallVents installed in as little as 15 minutes, helping to make the outside of your home better looking, while helping you prevent a tragedy.
Having a home built or repaired? Make sure the Dryerbox is part of the buildout. It gives you more space and, yes, helps prevent fires. If your laundry room utilizes the In-O-Vate product line, you are more protected from blazes erupting from the dryer. The combination of Dryerbox, DryerFlex, DryerWallVent, DryerJack, Dryer-Ell and DryerClamp will allow you to sit back, relax and enjoy that entire cheesecake!
Best wishes for the New Year from In-O-Vate Technologies!